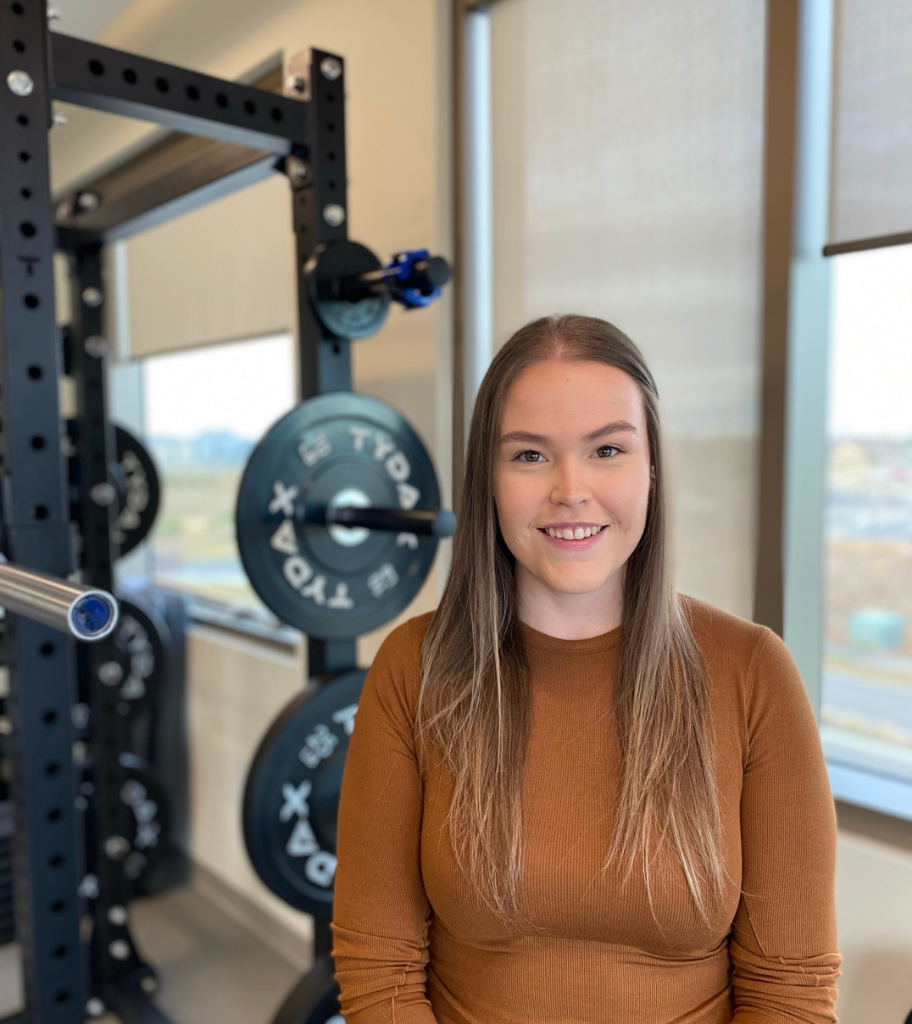 Physiotherapist
Kimberly Dice, MScPT, BScKin. 
Kimberly's passion for physiotherapy began during her own post-operative recovery after an ACL tear left her unable to play the sport she loves. Through her own rehabilitation with her physiotherapist, inspired her to help others with the same journey. Kimberly's goal as your physiotherapist is to assist you with getting back to those everyday activities and sports you love efficiently while focusing on long-term success. 
Kimberly completed her Master of Science in Physical Therapy from the University of Alberta in 2020. Originally from Saskatoon, Kimberly earned her Bachelor of Science in Kinesiology with a major in Exercise and Sport Studies from the University of Saskatchewan in 2018. While completing her undergraduate degree, she worked as an athletic trainer for the University of Saskatchewan Huskies. Kimberly presently splits her time in the clinic with burn rehabilitation at the University of Alberta hospital two days a week and plans to continue her education in manual therapy, vestibular, and pelvic floor therapy.  
Kimberly's treatment style applies a collaborative, patient-centred approach that is focused on your own unique goals for physiotherapy. She applies a combination of manual therapy and functional exercise to provide you with the tools to not only recover from your injury but also to prevent re-injury in the future. Throughout your program, Kimberly will provide detailed education to help you identify and address causative factors of injury to maintain your rehabilitative success long-term.  
When not in the clinic, Kimberly likes to stay active playing basketball, snowboarding, and running. You are also likely to find her trying a new recipe (..these occasionally work out). Kimberly loves to travel and enjoys spending time with friends and family.