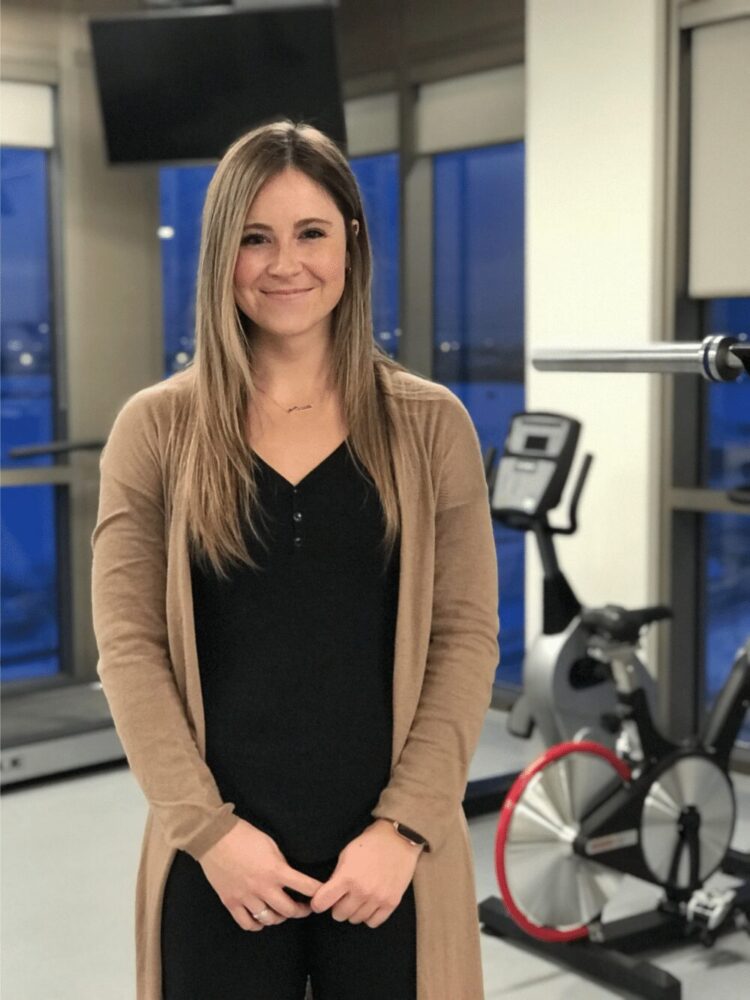 Physiotherapist
Emilie Brown Bkin, MScPT
Speaks English/French
Emilie's passion for rehabilitation medicine began as an athlete. During her athletic career as a competitive mogul skier, Emilie spent numerous hours in physical therapy being treated by Tahisha at Advantage Sport Medicine Physiotherapy. Emilie has since returned to the clinic as an employee, volunteer, practicum student, and now Physiotherapist.
Emilie is a recent graduate from the University of Alberta. While studying at the University of Alberta, she earned her Bachelors of Kinesiology degree majoring in Sports Performance and her Masters of Science degree in Physical Therapy. Emilie has a special interest in sports medicine, pain sciences, and women's health, and plans to pursue courses in these areas in the near future.
Following an injury that ended her athletic career in 2014, Emilie became the head coach of the Edmonton Freestyle Ski Club. When not in the clinic, Emilie spends much of her time coaching provincial and national level mogul athletes and working with the Alberta Freestyle Skiing Association as an advocate for females in sport. As a brand ambassador for various ski companies, Emilie's hobbies outside of coaching include skiing, exploring the backcountry, and continuously exploring new ways to be active outdoors!
Emilie could not be more excited to begin her career as a physiotherapist. Her values include creating a client-centred approach and delivering evidence-based exercise prescription and manual therapy techniques to keep patients moving and doing what they love best.