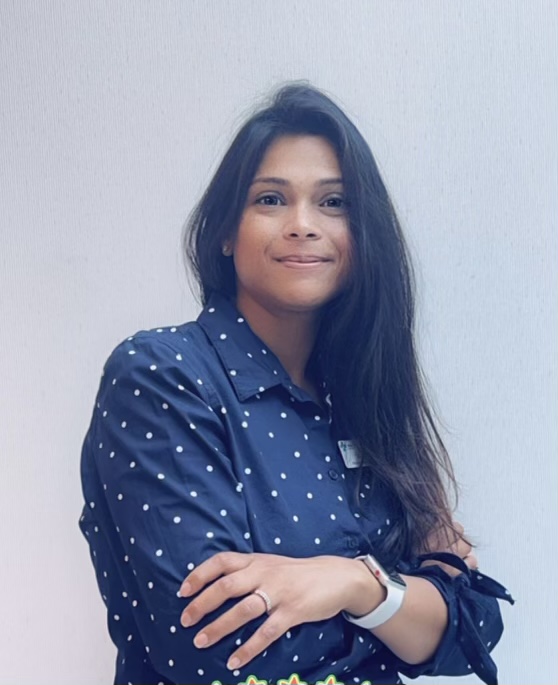 Occupational Therapy
Rupal Jain, BScOT, MCISc (UER)
Affiliated Clinical Educator (Faculty of Rehab Medicine, UFA)
Speaks English, Hindi and Punjabi
Rupal's passion for rehabilitation in restoring functions began as a kid when she accompanied her mother to her cervical treatment sessions to the physiotherapy clinic.
Rupal completed her undergraduate occupational therapy degree from India in 2008 but after moving to Canada in 2013, went to McMaster University to learn the integration of occupational therapy practice in Canada. She has completed various other courses to implement best practice guidelines in her practice such as lower legs assessment for improving circulation and compression stocking prescription from Northern Alberta Institute of Technology, Stroke best practice guidelines from University of Alberta. Recently, she has completed her graduation in the special field of clinical science in upper extremity rehabilitation from University of Western Ontario, Roth MacFarlane Hand and Upper Limb Centre.
Apart from working at our clinic as a hand therapist, Rupal also works with Alberta Health Services as an Occupational therapist 8 for years and has been involved in various functional assessment with hospital discharges, home assessments for safety, cognitive assessments and dysphagia (eating difficulty) assessments.
Clearly, Rupal enjoys being busy and is passionate about her profession and the ways it can help and train people to achieve their maximum potential. In her limited free time, she really enjoys what she preaches – Live life as it unfolds! Thereby, enjoying moments with her family and friends in different ways.