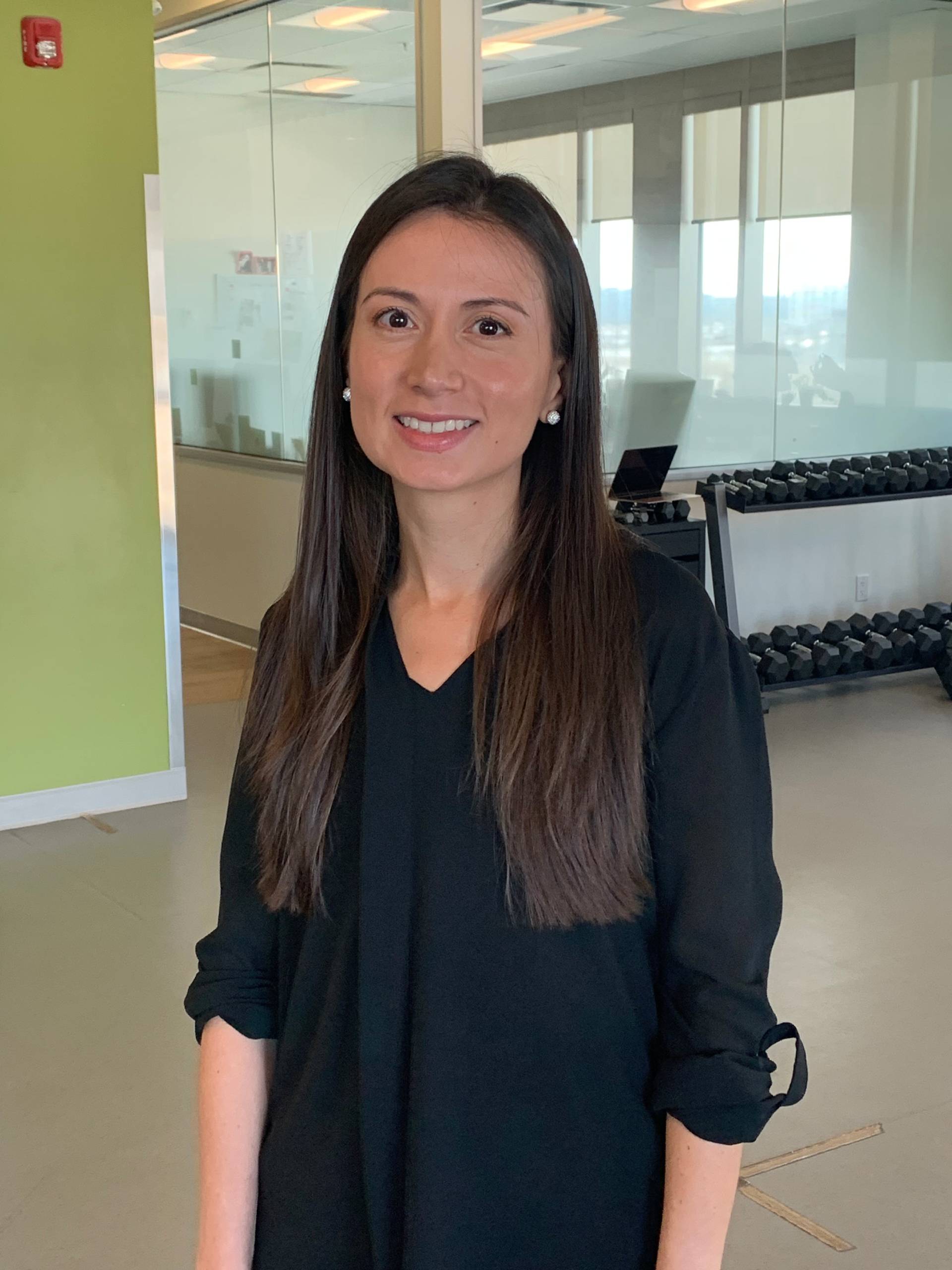 Occupational Therapy
Liliana Yepez
For as long as she remembers, Liliana has been naturally inclined to help people. She is fortunate to have chosen a profession where she has the privilege of collaborating and helping clients in various stages of their recovery journey.
Liliana is an occupational therapist with 10 years of experience working in intensive care, acute care and outpatient settings at the KAYE Edmonton Clinic, University of Alberta Hospital, Stollery Children's Hospital and Mazankowski Heart Institute. Apart from working in Advantage Sports Medicine Physiotherapy Clinic, Liliana also works at an Alberta Health Services facility as an occupational therapist primarily with seniors and post-concussion clients. She uses a systematic bio-psycho-social (whole person) approach founded in evidence-based practices and clinical reasoning to support clients in their rehabilitation/wellness goals.
Liliana graduated from the University of Alberta in 2010 with a Bachelor of Arts degree with a Major in Psychology and a Minor in Anthropology with distinction. She returned to the University of Alberta and obtained a Master of Science degree in Occupational Therapy in 2013. Liliana has always had a special interest in brain health and, for that reason, she has pursued continuing education in this field including the Treatment of Neurological Disability Workshop by Kim Barthel (2018) as well as the Concussion Management for OTs, SLPs, and Cognitive Rehabilitation Therapists Course by Complete Concussion Management Inc. (2023). She has also obtained Motivational Interviewing Level 1 Certification.
In her spare time, you can find Liliana on biking and hiking trails, spending time with her friends and family, and reading.