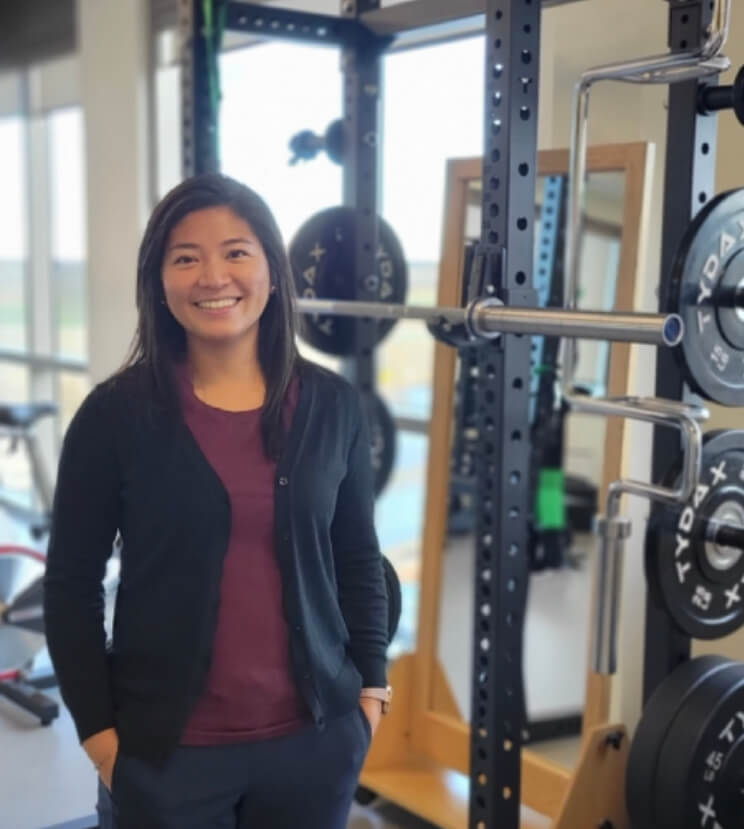 Physiotherapist
Jenny Lam, PT
Speaks English / Cantonese
Jenny graduated from the University of Alberta with a Master of Science in Physical Therapy. Prior to this, she had worked in another medical profession for 10 years and was seeking a change. Being active all her life, she returned to university for a kinesiology after-degree. During this time, she discovered her passion for rehabilitation medicine through her work with oncology patients and decided to continue her education and pursue physiotherapy.
Jenny continues to further her skill set through post-graduate orthopaedic training. She is currently completing Level 3 of the Advanced Integrated Musculoskeletal Program from the Canadian Physiotherapy Association Orthopaedic Division and is authorized to perform spinal manipulation. She has completed a fellowship in musculoskeletal physiotherapy under the extensive mentorship of Clinical Specialist Jeff Begg. She is trained in the Mulligan Manual Therapy Concept, in Intramuscular Stimulation (IMS), and is authorized to use needles in practice. She also has a special interest in cancer rehabilitation.
Jenny's treatment approach is educating and empowering patients to be actively involved in their recovery. She provides individualized treatment plans to help patients return to what they enjoy doing as quickly as possible.
Outside of work, Jenny greatly values giving back to the community and is always volunteering in some capacity. Jenny enjoys being active and is often involved in some type of physical activity or sport. She is always on the go and ready for her next adventure.