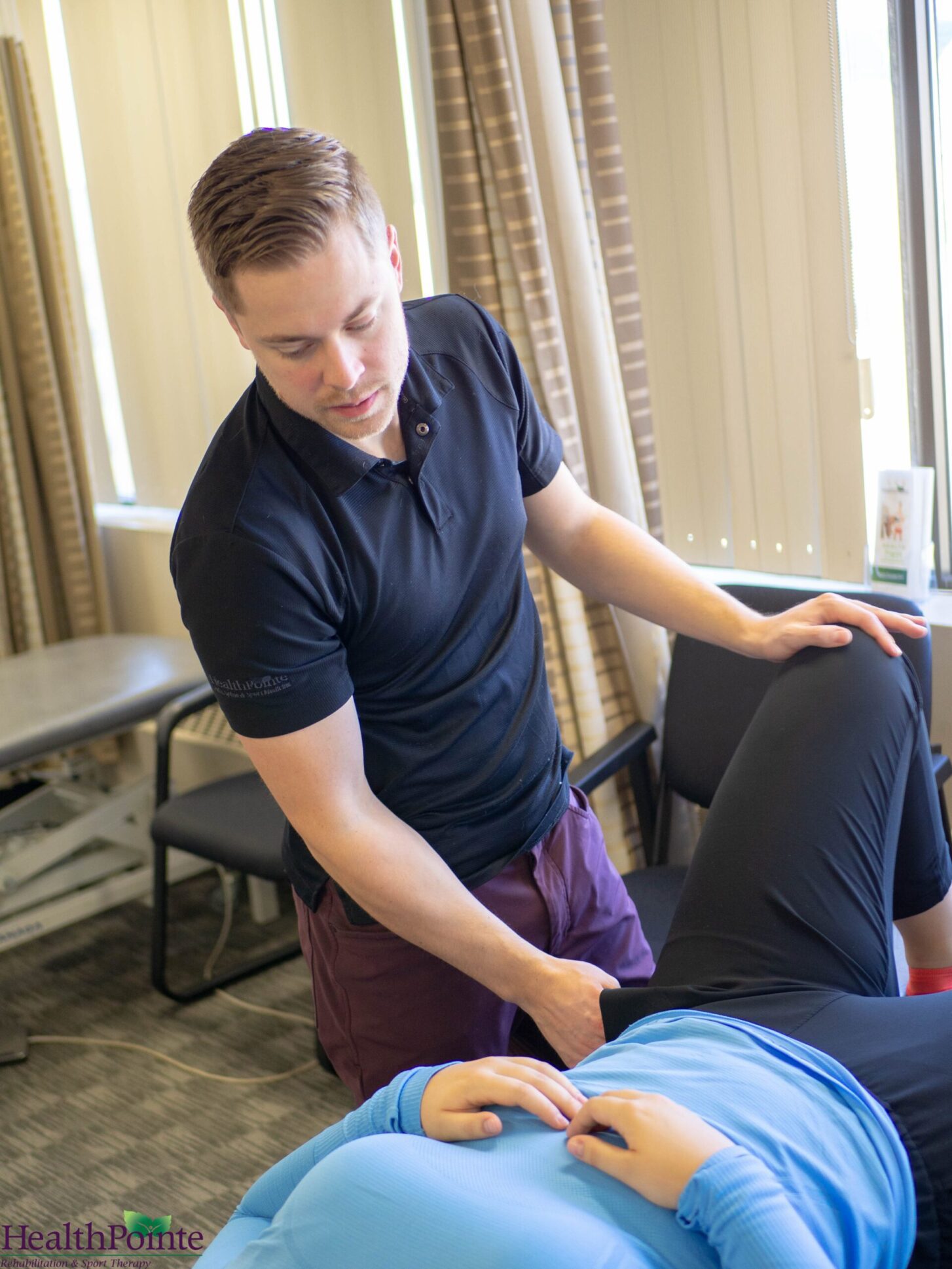 Physiotherapist
Matt Goertzen, MScPT, BPE, BEd
Matt believes that, together, education and exercise equal an excellent treatment program. He empowers his clients by helping them understand their issue or injury and teaching them what exercises they can do to improve their strength and mobility. Matt often adds manual therapy techniques and needling to give his clients' exercise programs an extra boost.
Matt has been with Advantage Sports Physiotherapy since graduating from the University of Alberta with a Master's degree in physiotherapy in 2015. These days, he spends as much time at the rink as he does in the clinic, working with several hockey teams in Edmonton. Matt is Team Physiotherapist for the Edmonton Oil Kings and he was Head Physiotherapist for the 2018 Hlinka Gretzky Cup. He also works as a teachers' assistant in the physiotherapy program at U of A.
Always learning, Matt consistently seeks out professional development and specialized training opportunities within the physiotherapy field. He loves to keep up with the latest advancements in physical therapy so he can provide his clients with the best treatment possible. Matt has specialized training in:
biomedical dry needling

the Mulligan Method (a manual therapy approach)

selective functional movement assessments

functional movement screens

vestibular/concussion rehabilitation
In his downtime, you can find Matt hiking, camping, playing spikeball, and hanging out with his wife, Alicia, and his dog, Juno.